Interface Interface Overview
It is important to know the interface's key elements and know your way around the app.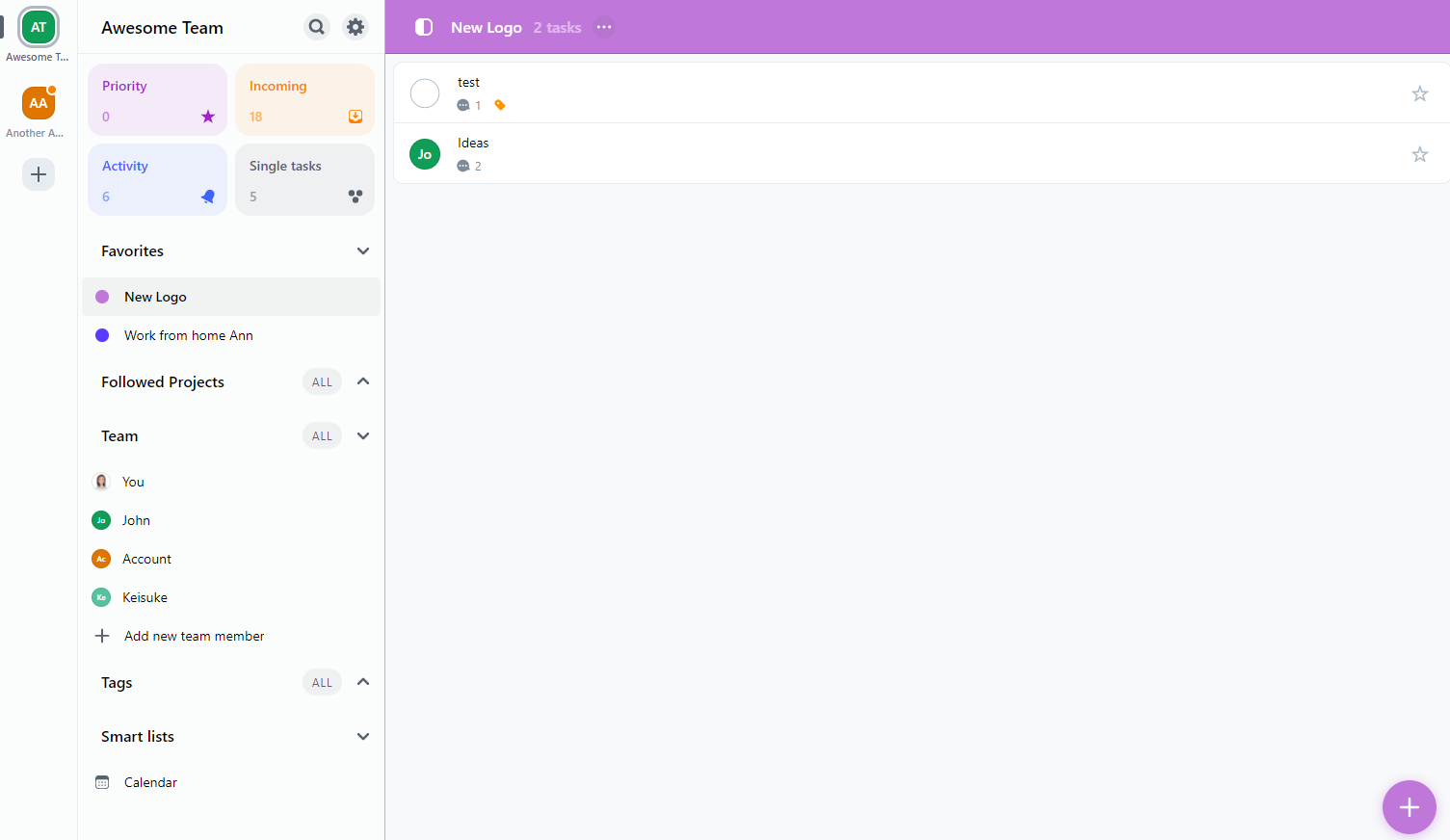 SETTINGS Tap on the gear icon to open your account settings. You can edit your profile or change your password and email address in this place.
PRIORITY The list of tasks that you consider your priorities; you decide what shows up here by marking the tasks with a star.
INCOMING Here, you'll find all the tasks that involve you: tasks that have been delegated to you or tasks in which you were @mentioned. You decide what to do with them. You can read them and mark them as Reviewed, or you can add a star to them and move them to your Priority list. This view is your team communication control center – make sure you open this view regularly to be up to speed.
ACTIVITY Here, you'll see all the changes that have occurred in the projects you follow: new comments, new tasks, checklist progress, etc., as well as the newly created projects.
SINGLE TASKS You can add here all the tasks that don't fit into any other project. Only you can see them.
PROJECTS All of the team's open projects, the projects you create or to which you've been invited. You can choose to follow a project to get notified of its progress. You can also organize your Favorite projects to have them on top of the list, always at hand.
TEAM Here, you'll see all the people within your team and the projects and tasks they are working on.
TAGS Use them to group the somehow related tasks from various projects.
SMART LISTS You have access to a calendar in the form of a smart list. You can display all the tasks for the next 30 days in this view.
To access SETTINGS, Log Out or send us feedback, click on the cog icon on the top of the left-hand side menu.
You can collapse or minimize all the left panel groups (Favorites, Followed Projects, Team, Tags, and Smart Lists). To do so, use the up/down arrow visible on the right side of the group name.
If you want to hide the left panel, you can do so by tapping on the icon visible on the left of the project's name: