Calendar Calendar in Nozbe
The calendar in Nozbe is a smart list of all your tasks and tasks assigned to you as well as reminders for the next 30 days.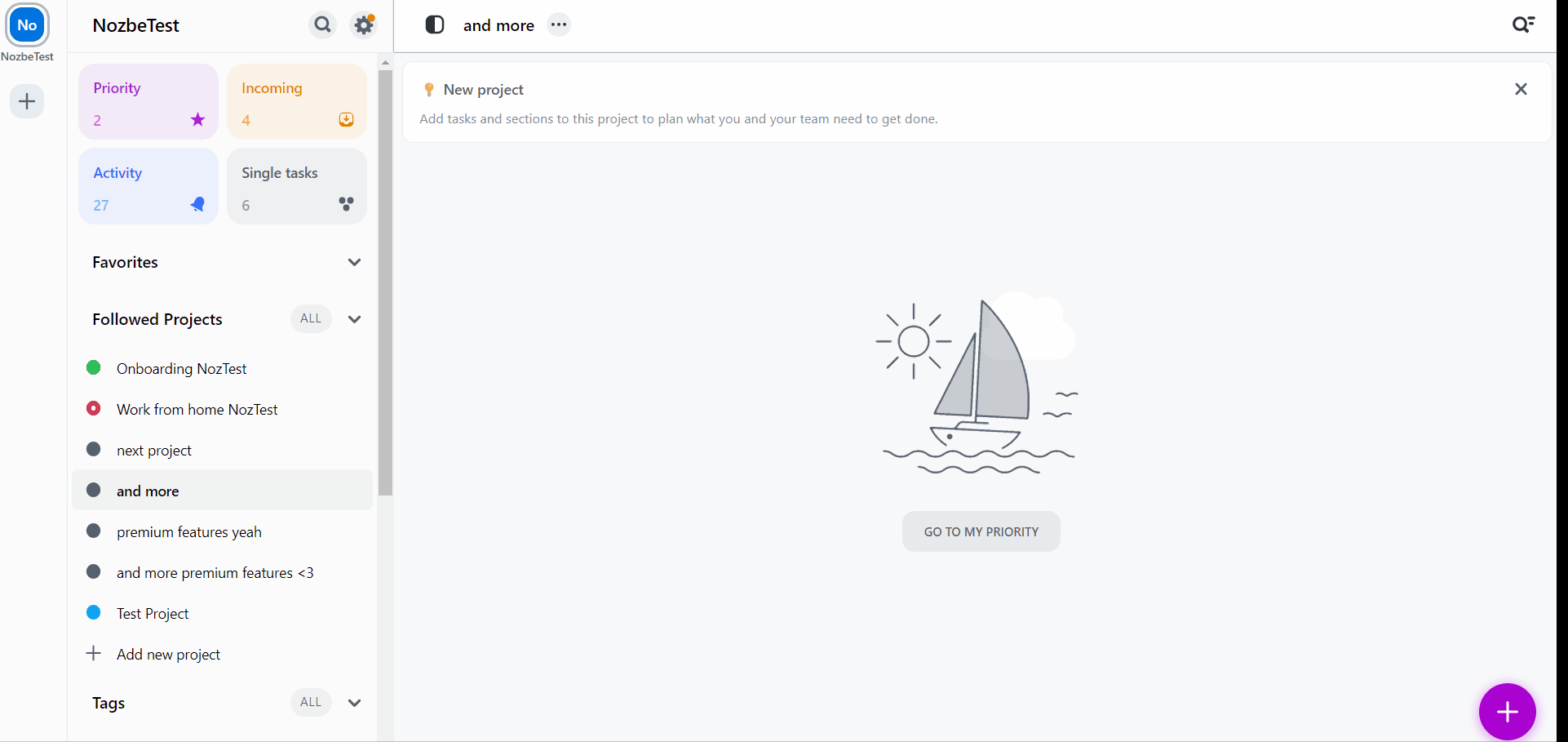 You can view the past and the coming months. To do so, tap on the buttons at the bottom of the screen.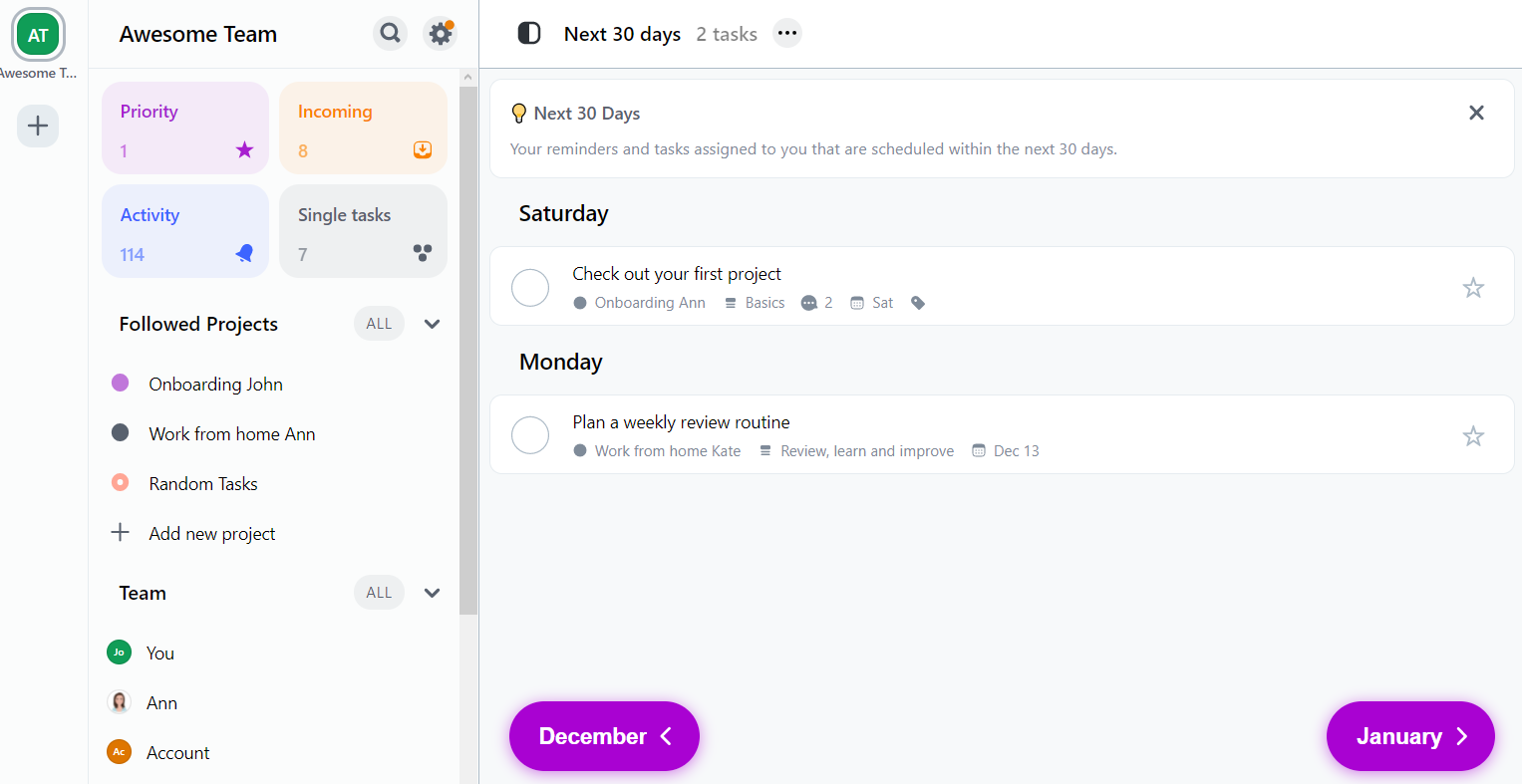 Calendar settings
Tap on three dots to open Calendar settings: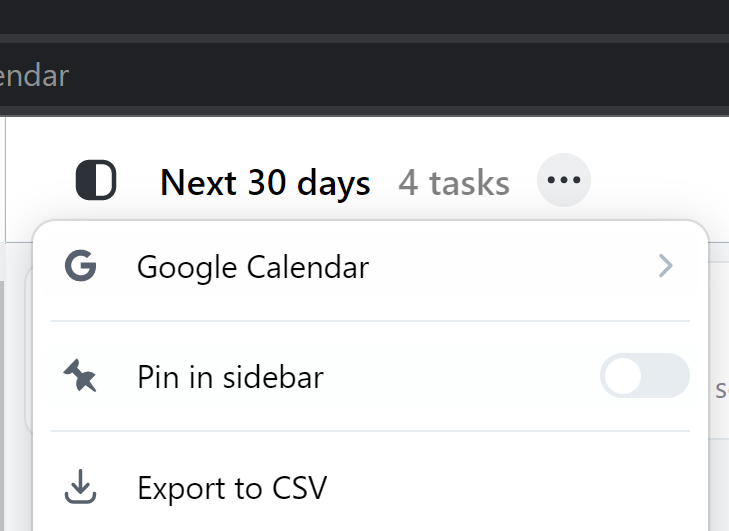 Google Calendar: enable this and Nozbe will create a separate calendar in your Google with the name of your team. All tasks from Nozbe will appear in this calendar. If you want to create a task from a Google event, remember to put it in this calendar too.
Pin in sidebar: for easier access, you can pin your Calendar to sidebar. It will be displayed right above Favorites
Export to CSV: you can easily export your tasks from Calendar to a convenient CSV file
Select tasks: you can choose multiple tasks to edit them at once: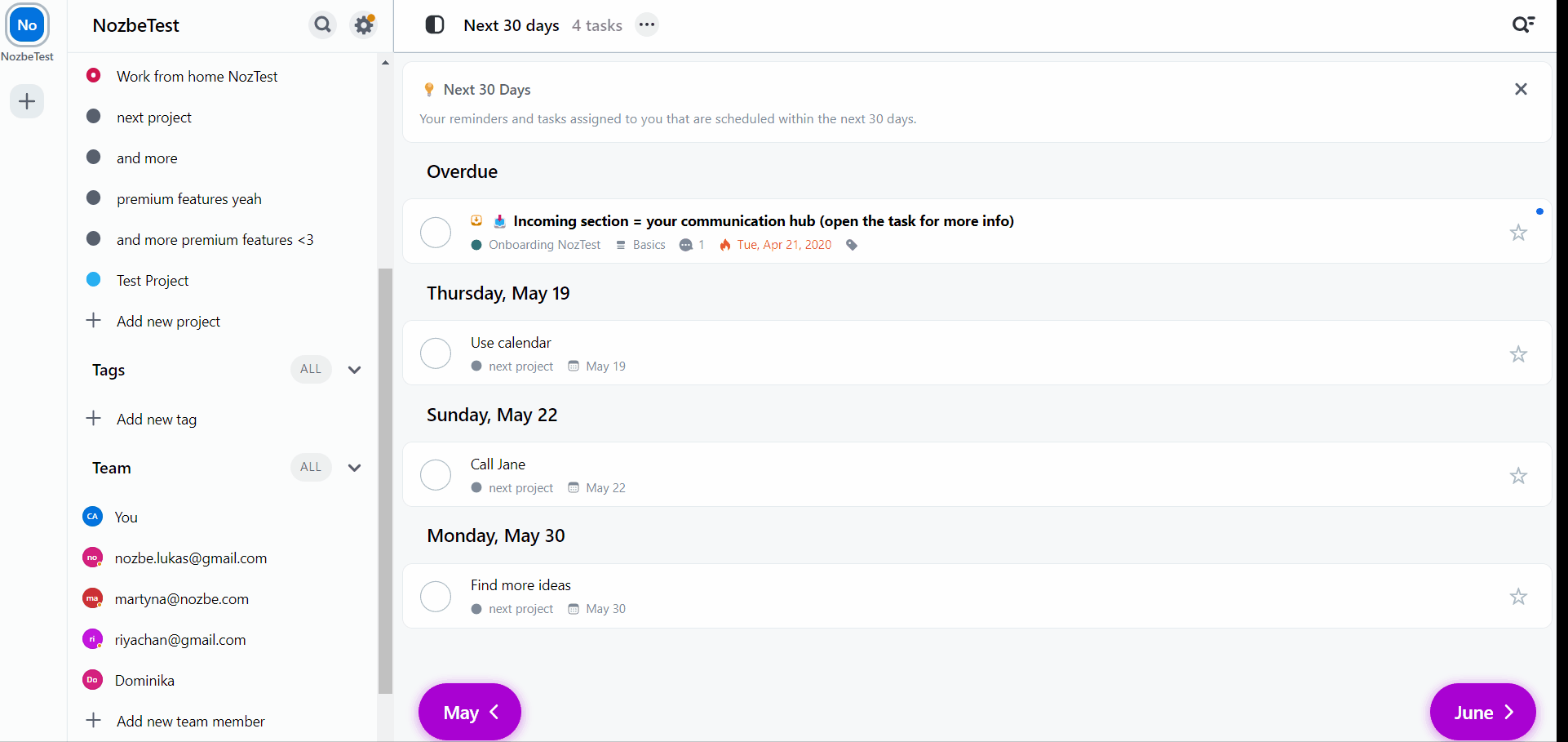 Remember to confirm your changes with Done button. Otherwise they won't be saved.