Filtering and Sorting in Nozbe
Filtering in Nozbe
Filtering is a handy feature as it helps you manage long tasks lists. You can find it in almost every Nozbe's view, e.g., Priority, Incoming, Single Tasks, projects, etc.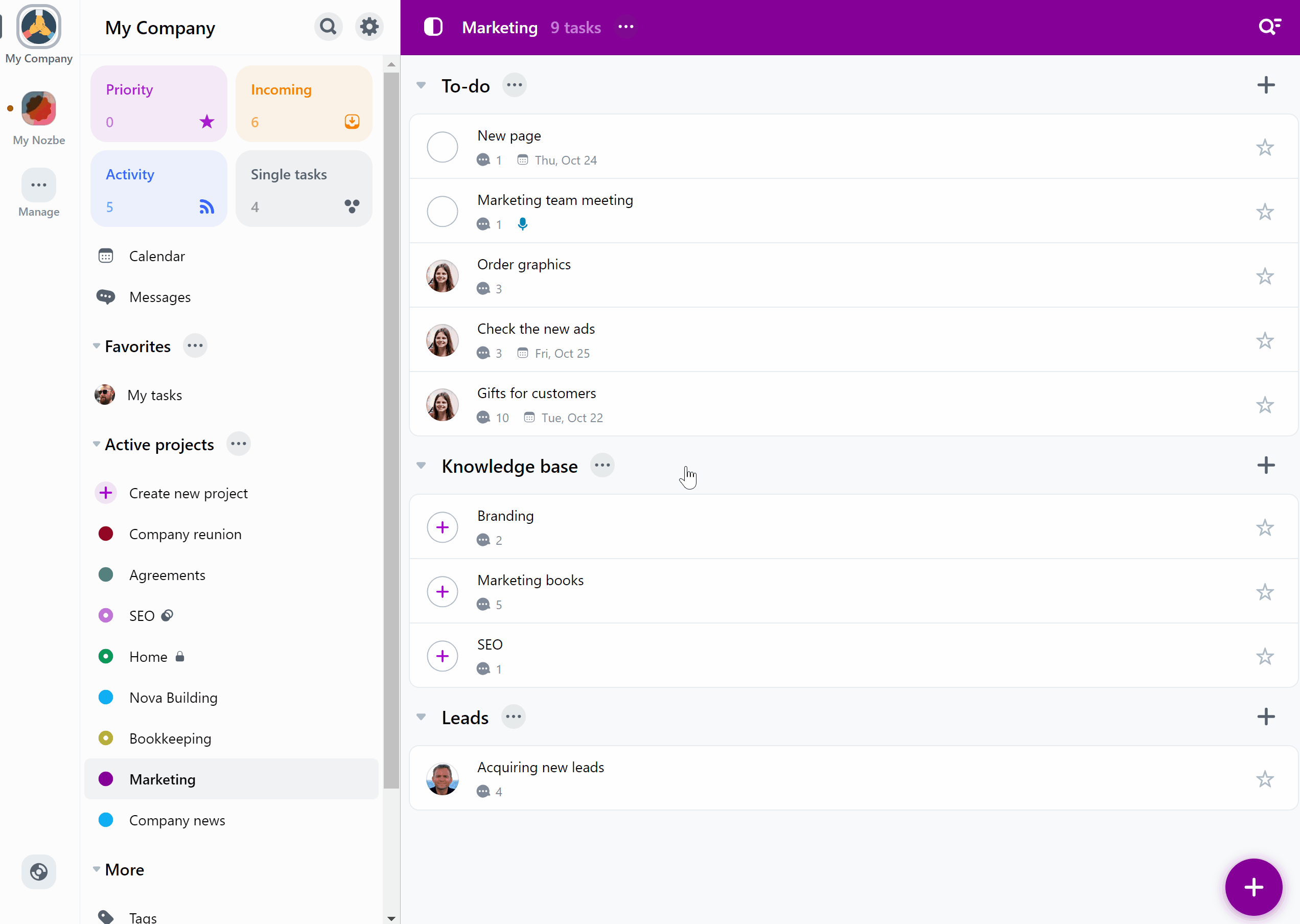 To turn on a filter, tap on the magnifying glass icon with horizontal lines in the upper-right corner and choose one of the available filters.
Filtering Options Available in Nozbe
There are many filters you can use.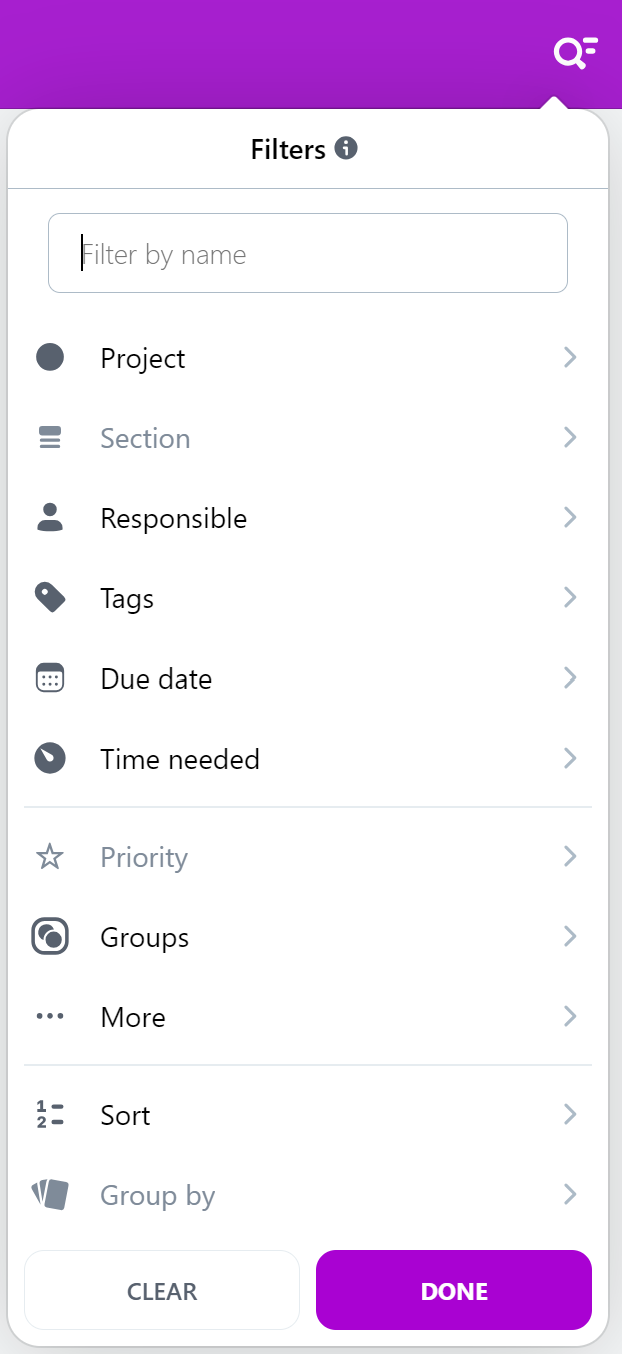 You can filter your tasks by following parameters:
by name - you can look up a task in that project by typing in its name or a fragment of it
by project
by section
by person responsible for the task
by tags
by due date
by time needed (set / not set)
by priority
by groups
more

overdue
due date from
due date until
without due date
Filters also allow you to look up tasks with no section, no tag or no priority set.
Please note that different views have different active filters.
How to Filter by Multiple Filters
In Nozbe, you can use multiple filters. You can add them one after another very easily: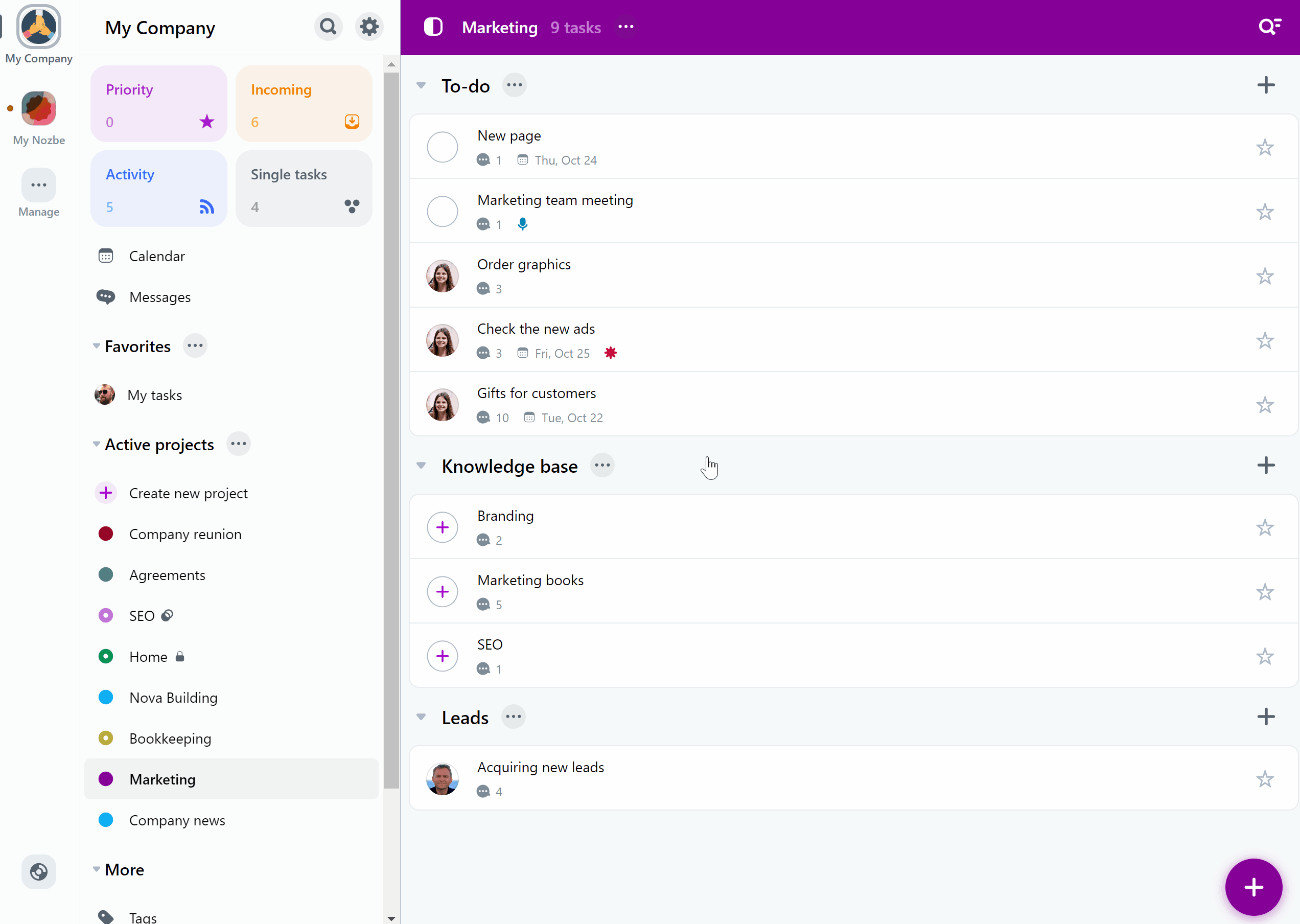 You can remove all filters at once (Filtering -> Clear) or tap the cross next to one of the active filters to remove just the ones you don't need anymore.
Sorting in Nozbe
Under the list of filters you can find the Sort option: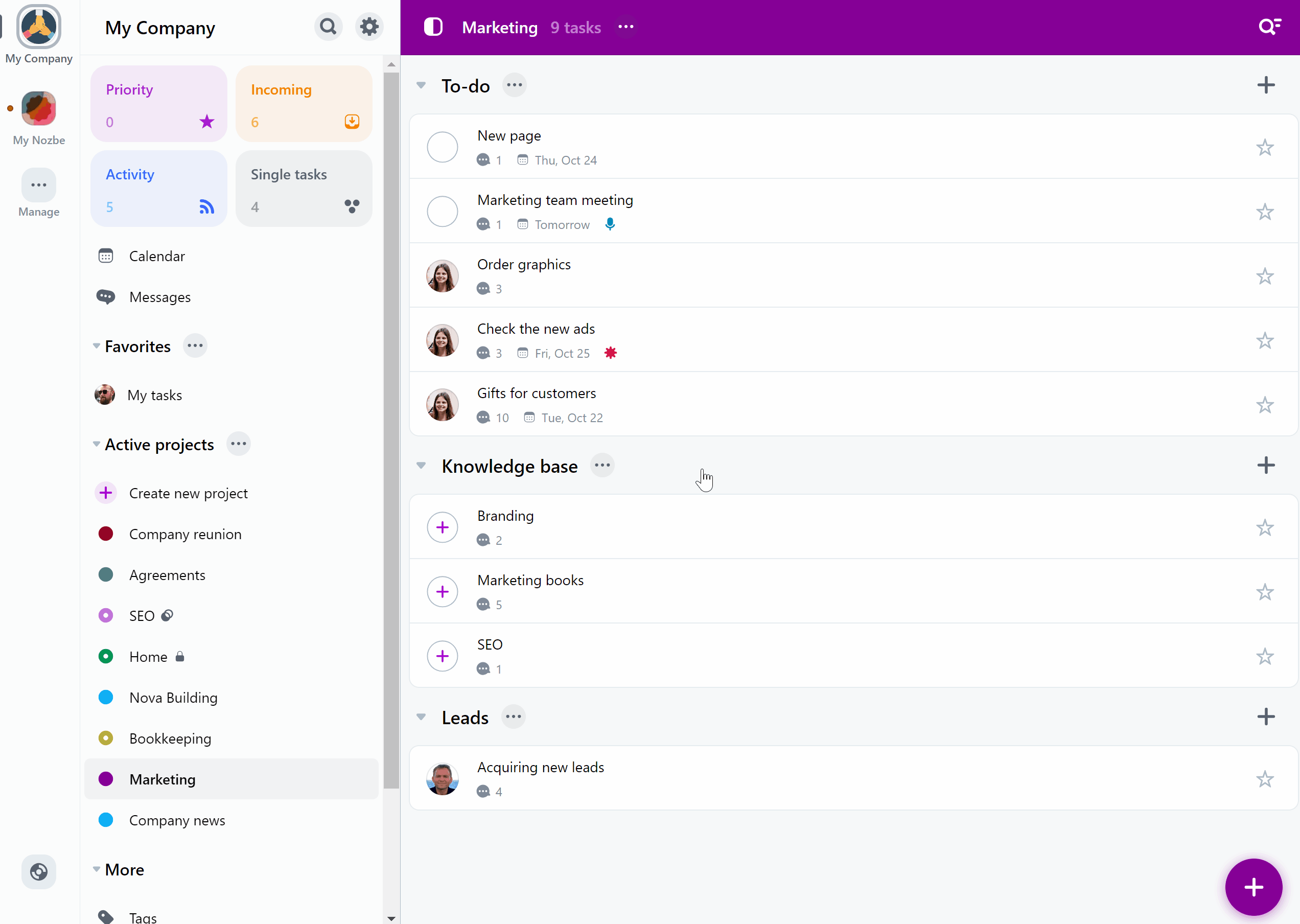 Each sorting option has ascending/descending variant. When you enable a sorting option, its indicator will appear at the top of the task list. You can use the cross next to it to disable it.
Thanks for sending us a message. We'll get in touch as soon as possible!