Searching
Search Option
In Nozbe Teams, you will find two search options. One is for projects, the other for tasks and comments.
To look for something specific in a task or comment, tap on the magnifying glass icon at the top of your Nozbe Teams app.
A window with the "Jump to" option appears. Here you can type your search query. You can type the task name you want to find. You can type the full task name or only a part of it. You will see the results at once. It is also possible to specify where you want to search for your query ("Search in comments" or "Search in tasks").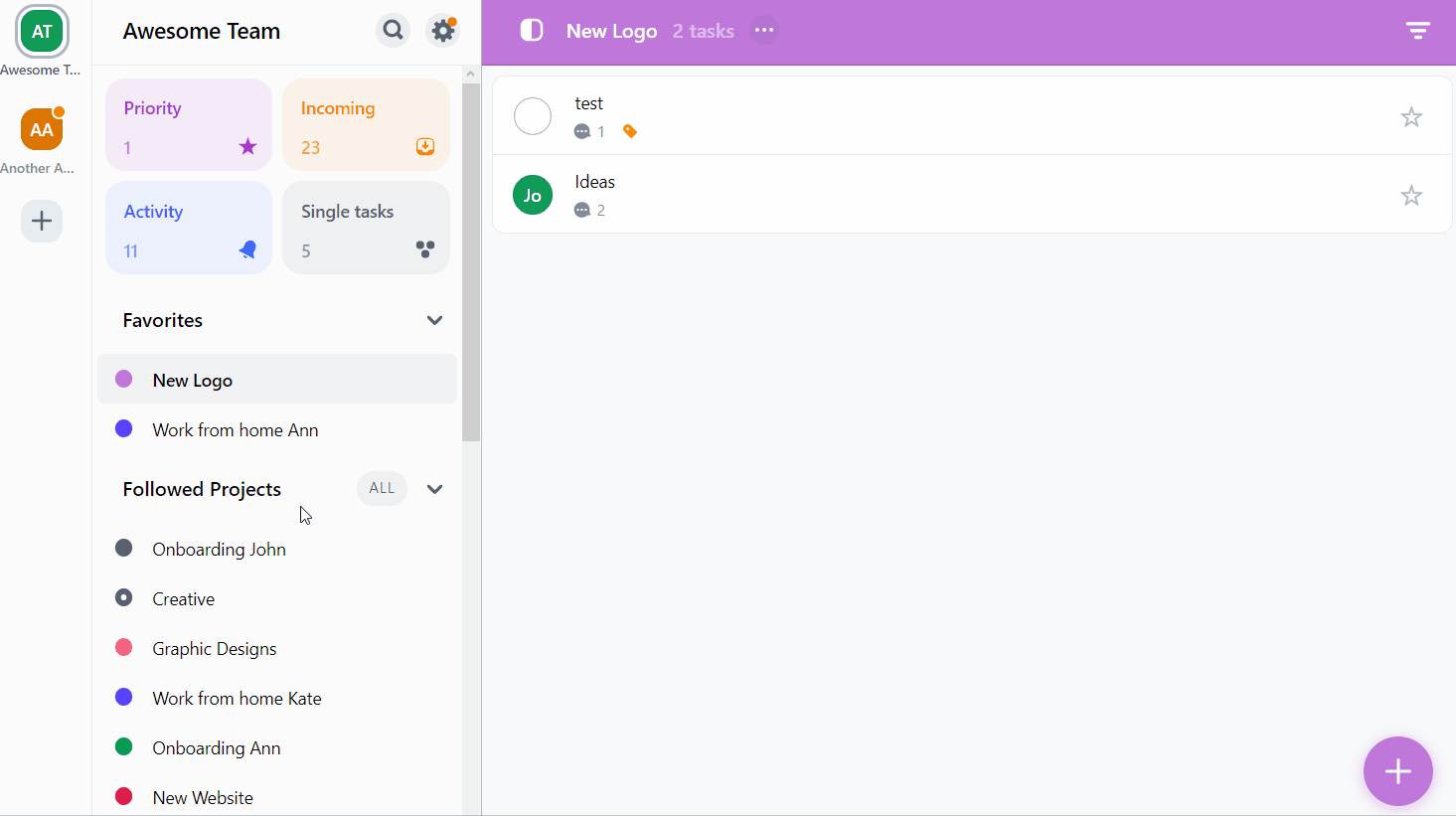 In the search results, you can see the list of related active tasks. If you want to see completed tasks as well, tap on the three dots (…) at the top of the screen and choose "Show all completed".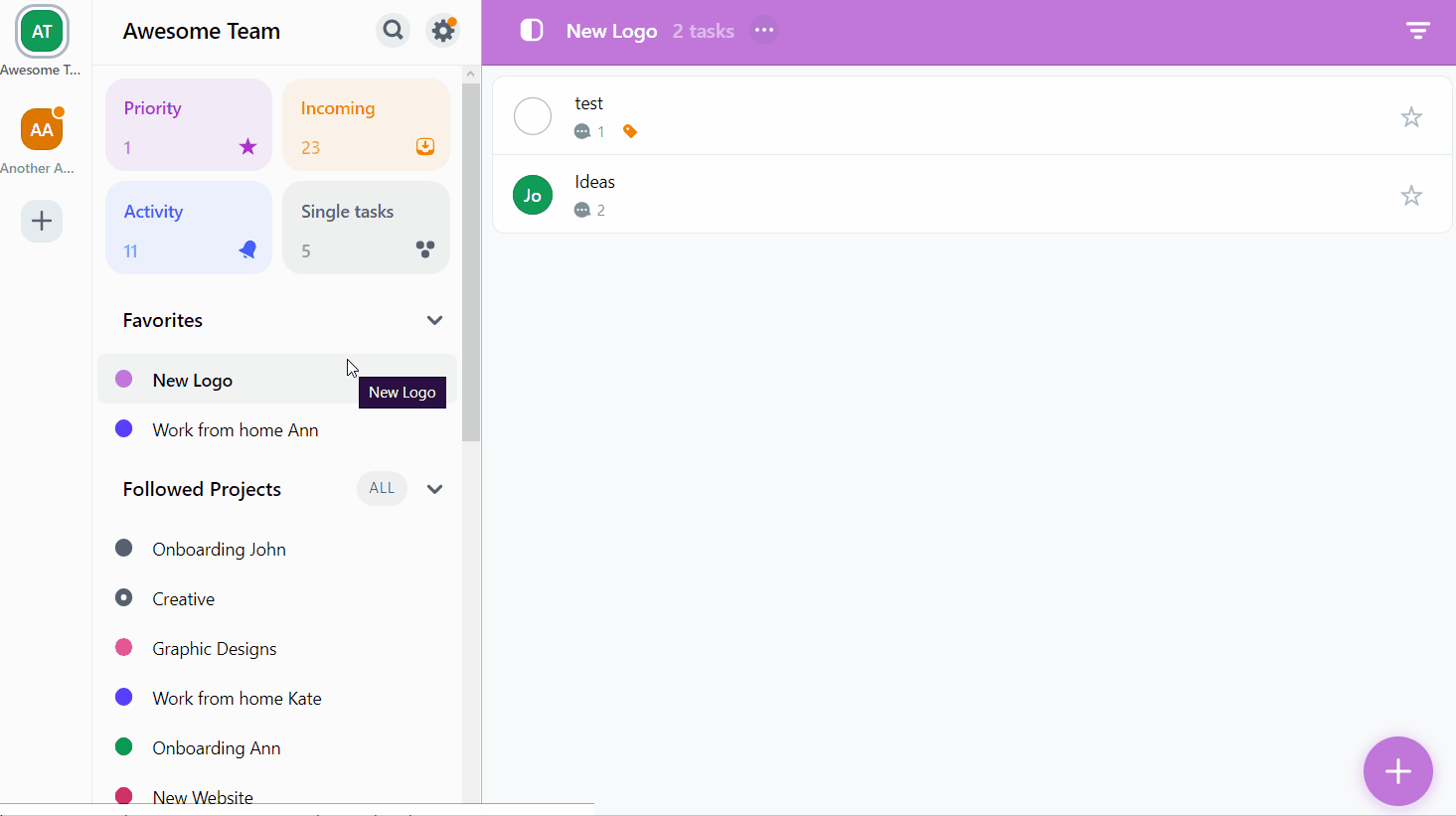 If you are looking for a comment, you will see a list of all tasks containing comments with the searched phrase.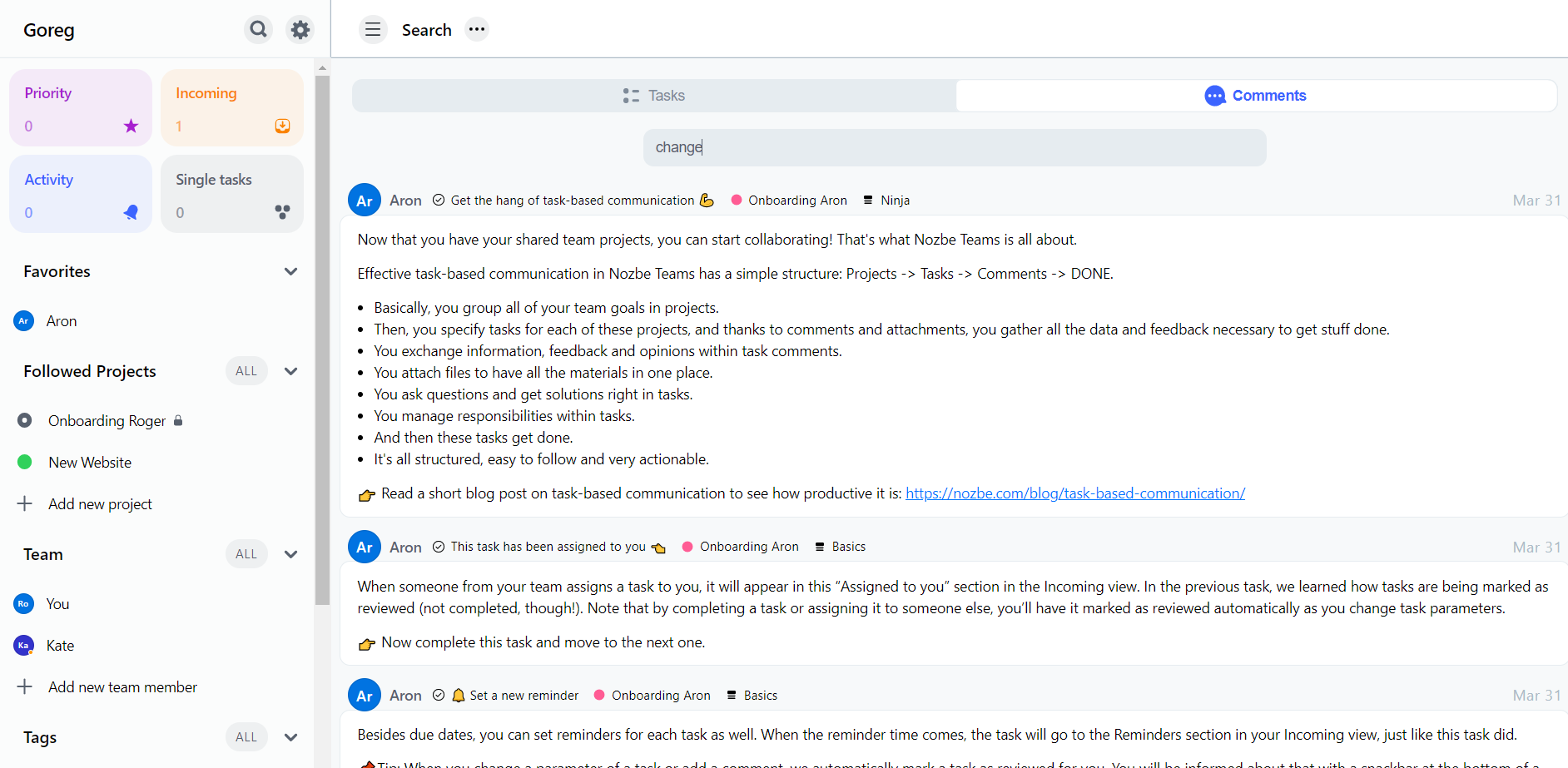 Project Dedicated Search
You can also use a dedicated project search option. Tap on the "All" button to open the all projects view and tap on the magnifying glass icon located at the top of your project list.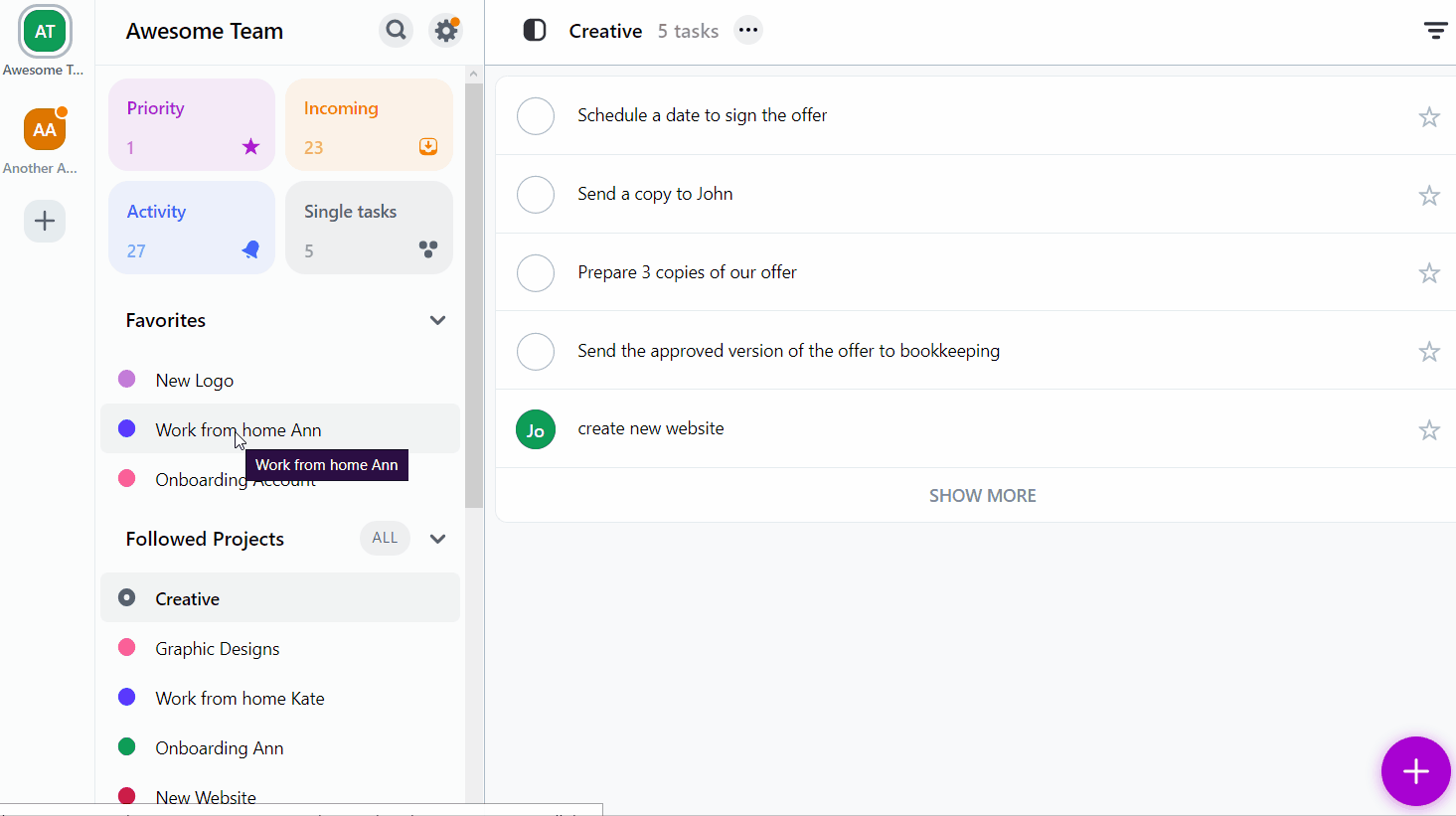 Please note that the project list will be limited to just the ones containing the combination of letters you entered in the search window. If you wish to return to the full list view, delete the phrase or use 'x' in the search window.
The search results will show all related projects. Thanks to the icons next to the names of the projects, you will quickly find favorites projects, following projects, and other projects in your search results.
You can also tap on the 3 dots, choose "Show ended" to display archived projects related to your search query.
Search in Task's Attribute Picker
You can also use the search option in the attribute picker. To do so, open a task, tap on the attribute, and then use the search option (the magnifying glass icon). It will help you find the specific project, section, or person.
Search is available for the following parameters:
project list
delegation
section list
tags