Project templates
Why should I use templates?
Project templates are a great tool to manage assignments that require always completing the same set of tasks, for example introducing a new member into your company. Thanks to it, it's not necessary to keep all procedures in your head and you don't have to worry that you accidentally skip a crucial step in the process.
In your template, you can edit tasks and delegate them to your team. Once you create a project, all the parameters and delegations will be transferred.
How can I create a new template
There two ways of creating new templates.
From scratch: In the left panel, select "Templates" to open the list of your templates. To create a new template, tap the "+" icon next to "Active templates":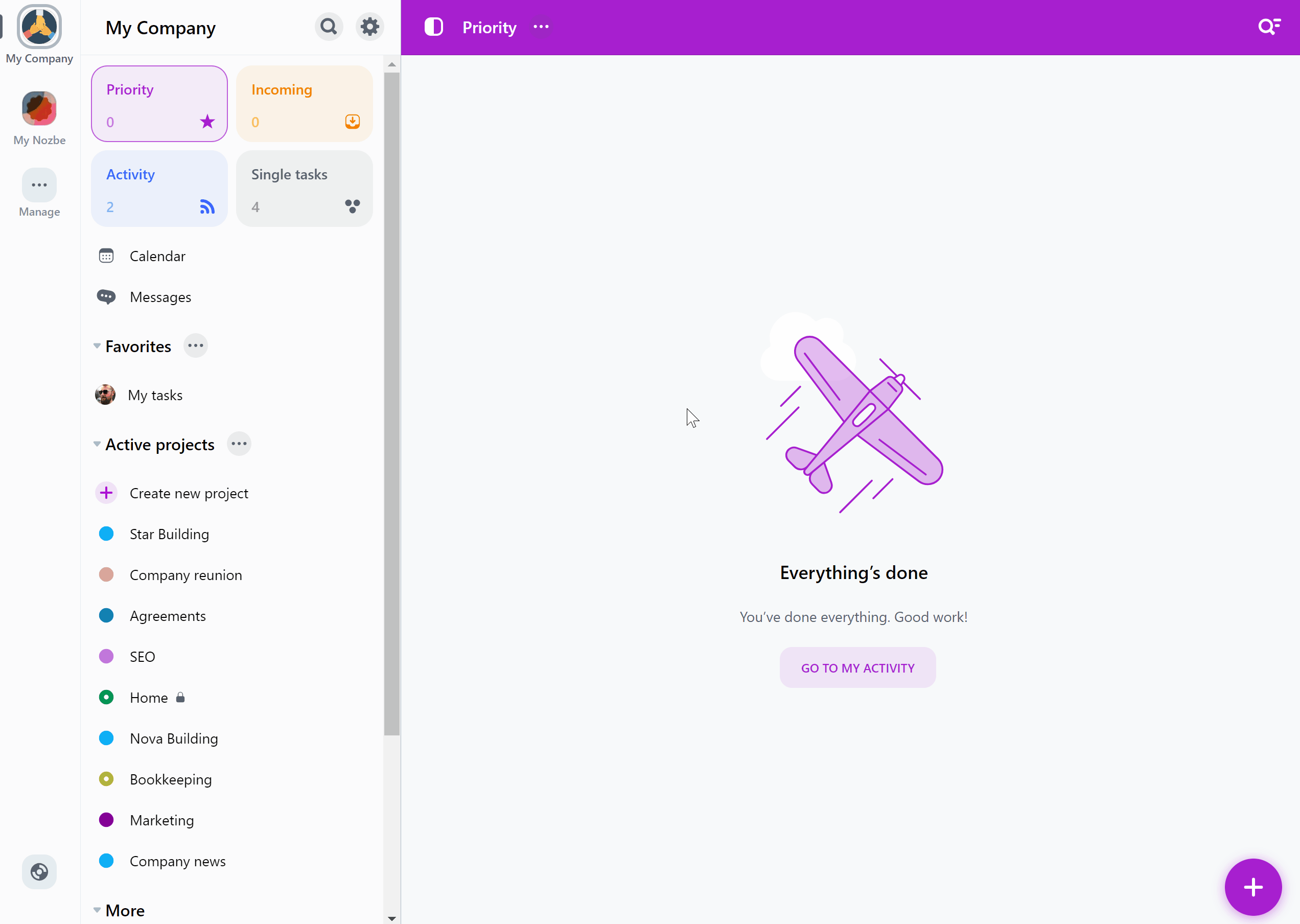 Once you've set up all parameters, tap "Create".
From an existing project: create a template from an already existing project. To do this, open a project, then hit the "…" icon next to its name and choose "Create a template":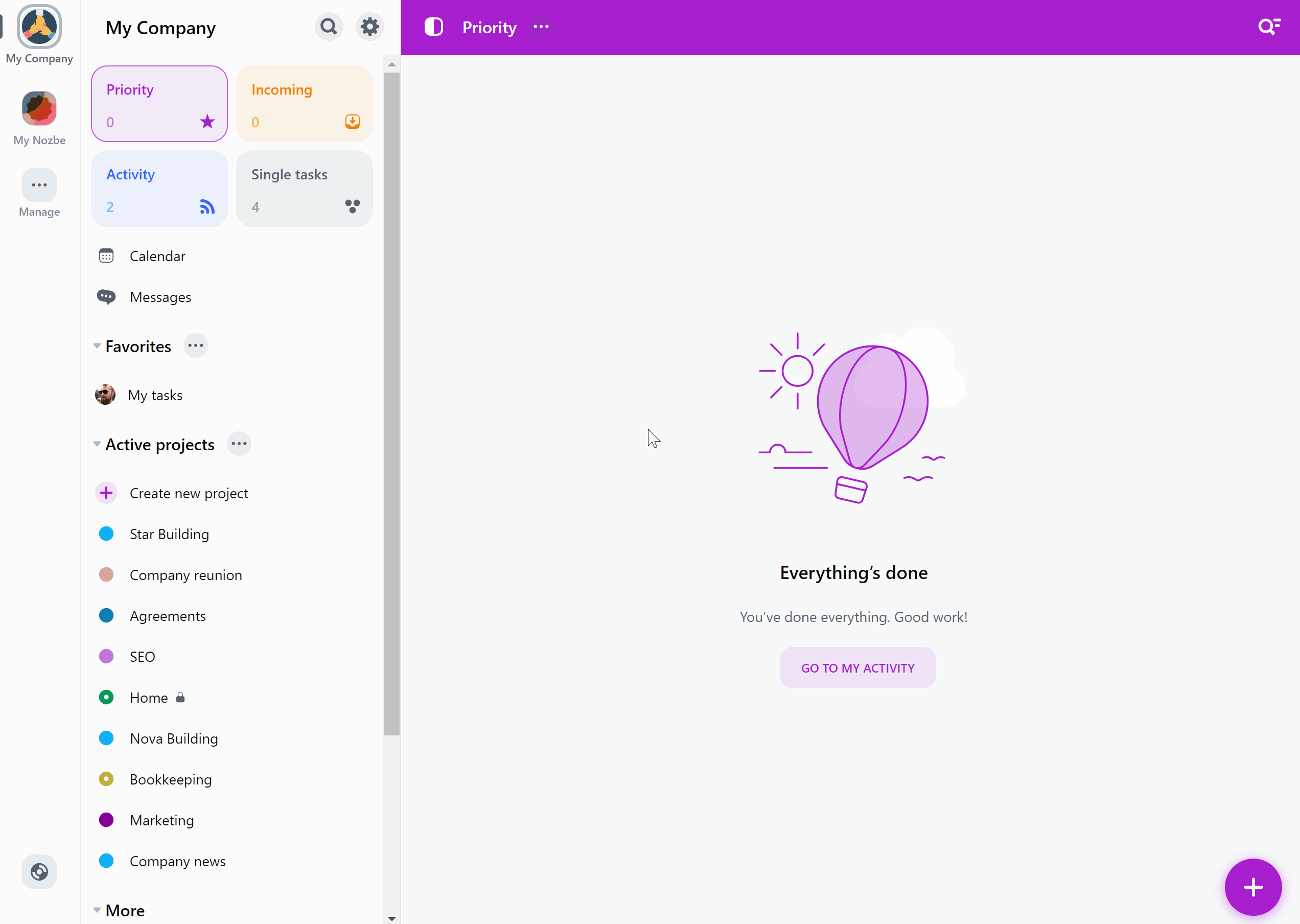 You can choose whether you want the template to be visible to everyone in your team, to selected users only, or to another team.
In addition to that, you can decide whether you want the template to contain both active and completed tasks from the original project, or just the active ones. You can also choose if the template should contain all comments from tasks in the original project, or only the pinned ones.
If you belong to more than one team, you can add a template based on a project from your first team to the second team.
Tap the "Create" button when you're ready setting up your template's parameters.
How to create a project from template
While creating a new project, tap the "From template" option: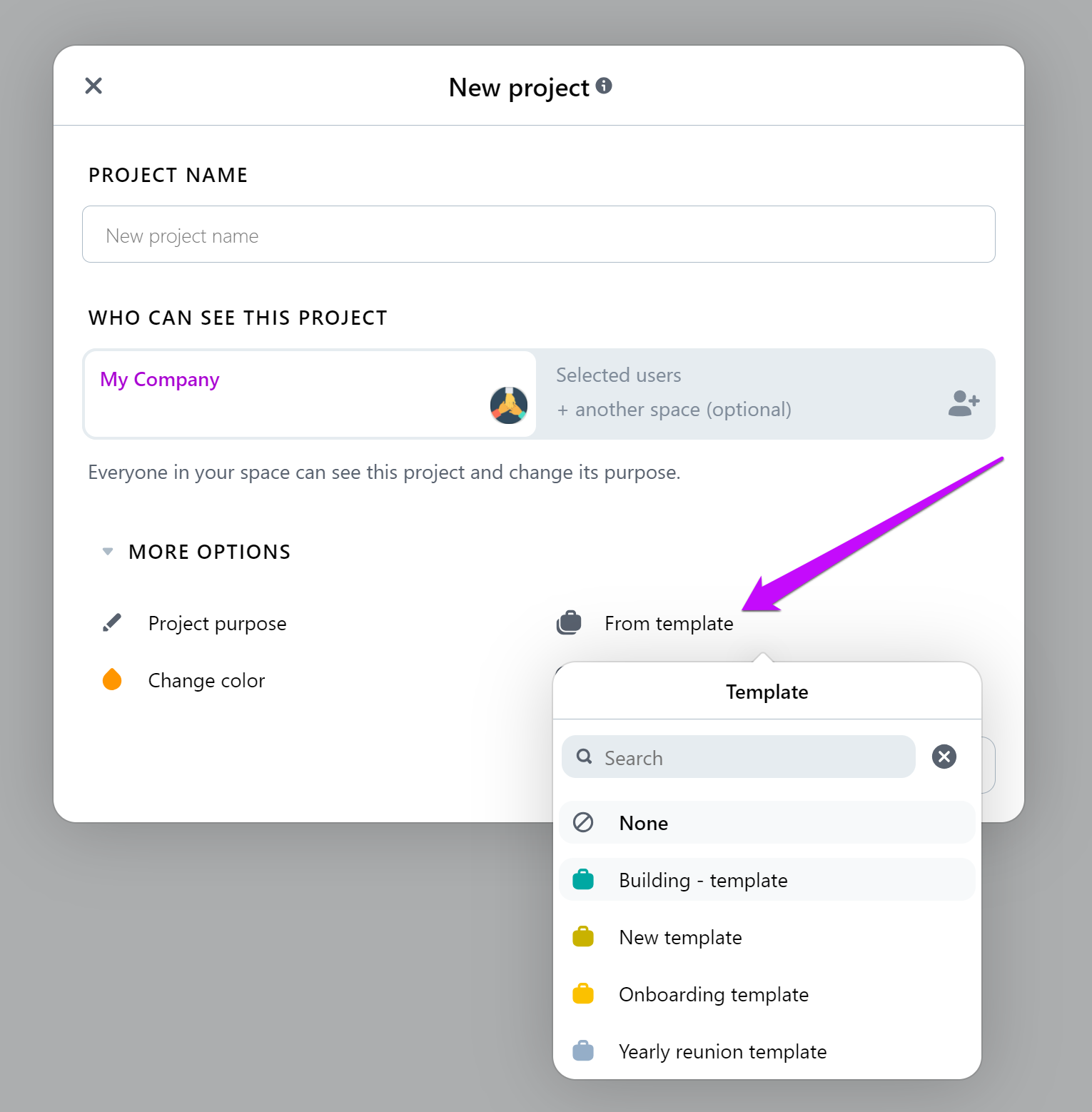 In the drop-down menu you will see a list of all templates. Choose one and confirm.
You can also open a template to set up a new project directly from it by hitting the "Create a project" button: