Main Menu
When you tap on the cog icon, you will see the main Nozbe menu.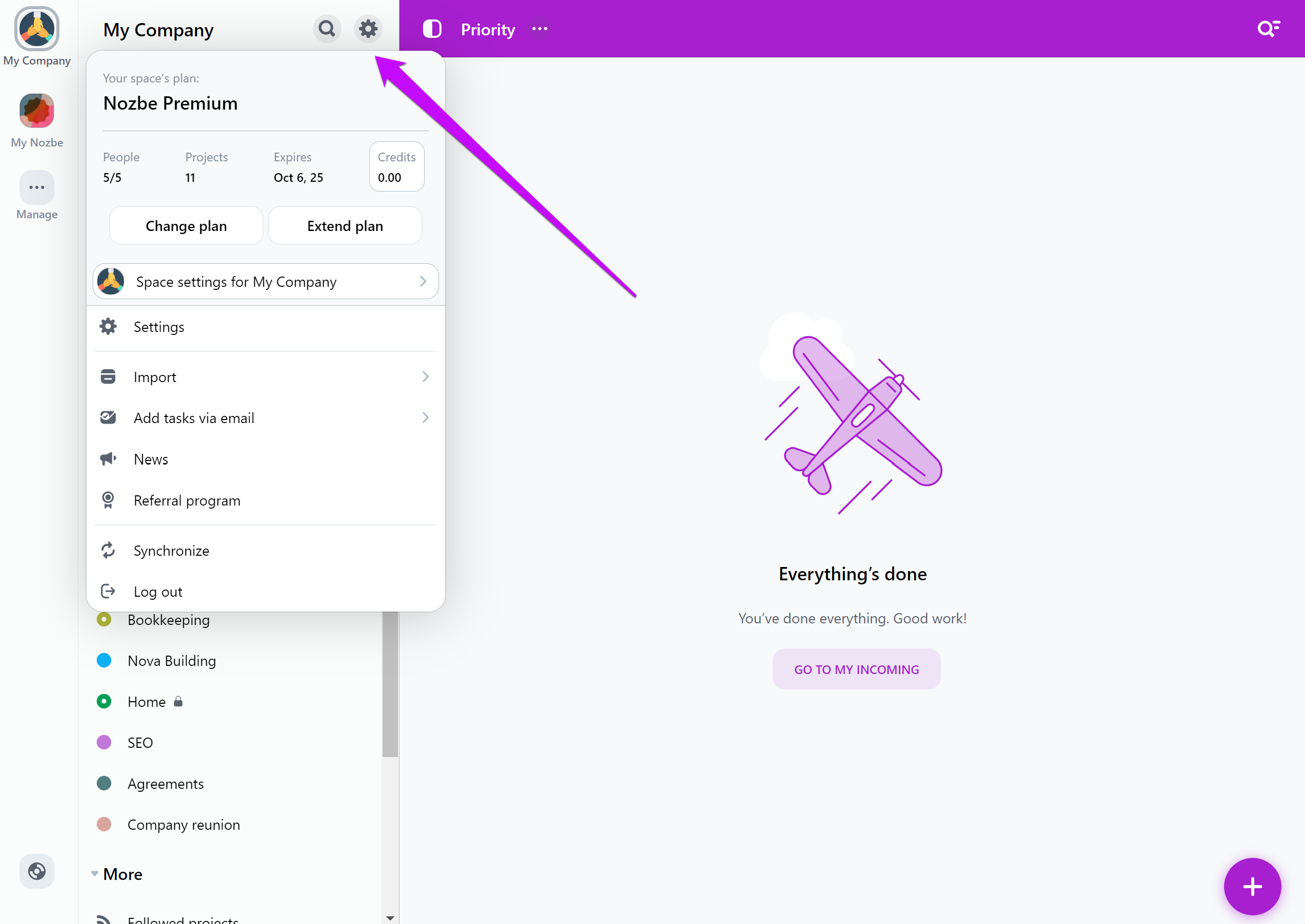 Here you can check your current Nozbe plan, how many members and projects you currently have, your team plan's expiration date, and the credits you've accumulated.
In this section of the menu you can also change or extend your plan.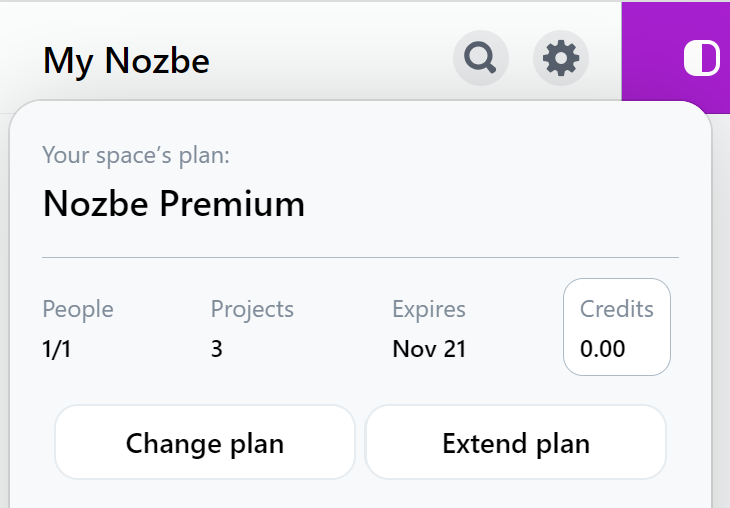 If you have several teams, you will also see the current team's settings. Tap on it to upload the team's avatar (or remove it), change the team name, or check the owner's name: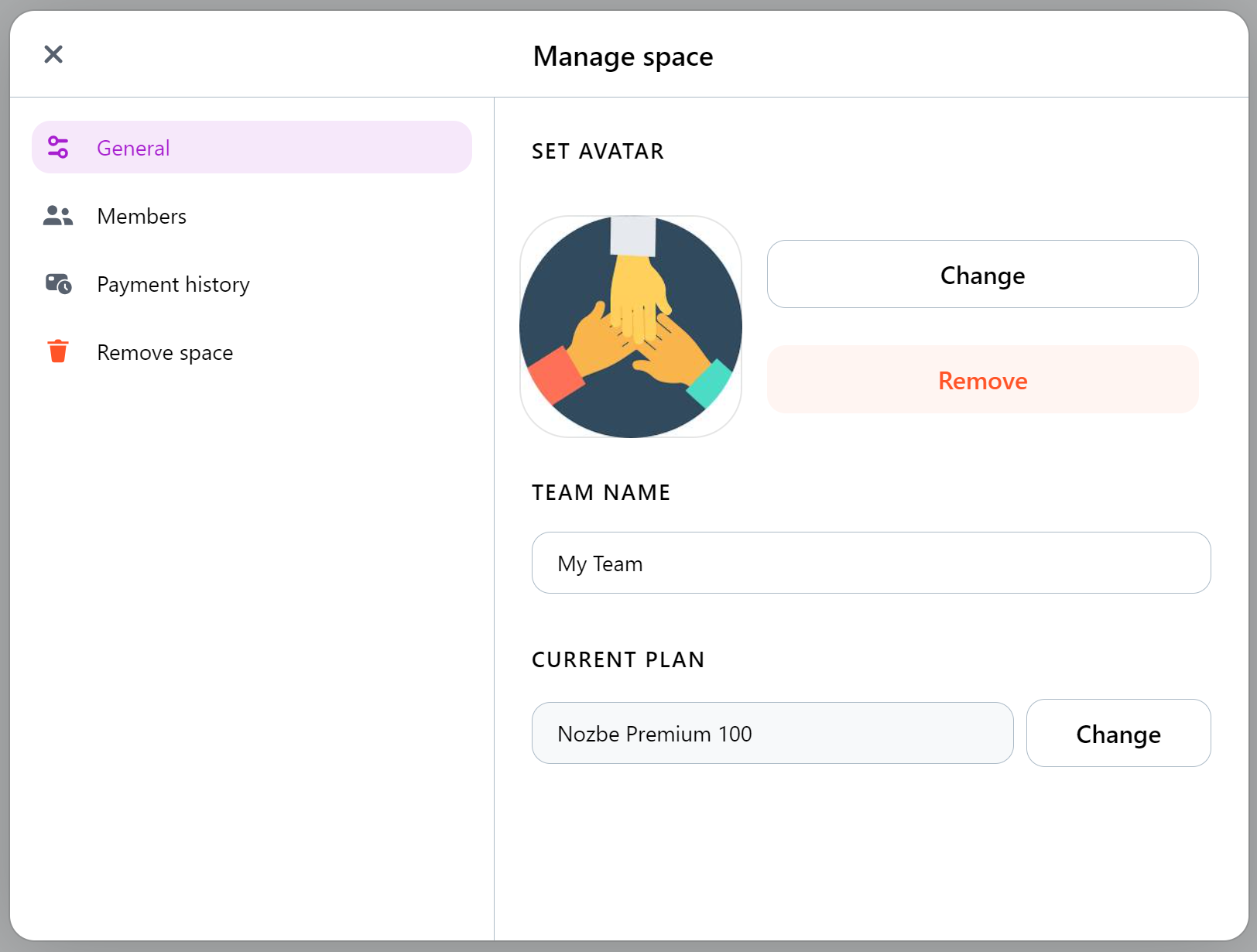 Here you will find the settings for your Nozbe account.
This is our import tool. You can import your projects from Nozbe Personal to Nozbe using it.
Here you can also import your data from Asana, Monday, Todoist, or Trello. Use this instruction to find the app keys for these apps.
When you tap on this option and open a new menu, you can:
check your current Nozbe email address
copy this address to the clipboard
generate a new email address
deactivate mailing tasks to Nozbe
You can read more about mailing tasks to Nozbe here.
Do you want to be up to date with the news about Nozbe? Look no further. When you tap on the News button, you will see the latest posts from our blog delivered directly to your Nozbe app!
When you tap this option, you will open Nozbe's Referral Program panel. Here you can check your referral link, write your testimonial and check how many credits you currently have.
If you tap on the "Synchronize" button, you will force the sync of your data. Sometimes it can be a handy option.
In the main menu, you also have an option to log out from the Nozbe app. Just tap on the "Log out" button to do it.
Logging out and in will trigger the synchronization, and it will also refresh the local data.