Import
Is Nozbe Teams for you?
Nozbe Personal and Nozbe Teams are two entirely separate programs. As we still support Nozbe Personal and its a fully developed app, you don't have to move to Nozbe Teams unless you are sure it will suit you better.
Nozbe Teams is our new app made to help small businesses and teams communicate better and focus on their best work. It is still in its early development stage. It has a separate data structure from Nozbe and also different features. Before switching to Nozbe Teams, check if the Nozbe Personal features you actively use, exist in Nozbe Teams. Otherwise, we suggest staying with Nozbe for now.
Nozbe Personal features that are not available in Nozbe Teams:
filtering
sorting
calendar view
project templates
categories and project labels
How does the import tool work?
Before you decide to import your projects from Nozbe Personal, you need to remember about a few things. The most important one is that it's a one-way ticket. You can't sync the changes you made in those imported projects in Nozbe Teams, neither can you move them back to Nozbe Personal. You can't import the completed tasks too.
"Time Needed" parameter isn't available in Nozbe Teams. You won't have all the repetition options in Nozbe Teams.
Are there any attachments in your Nozbe Personal project? If so, they will be converted into links and you will be able to access them in Nozbe app.
Importing Nozbe Personal Projects to Nozbe Teams
To import Nozbe Personal projects to your Nozbe Team account, follow this instruction:
1. Tap on the gear icon next to your username and choose "Import projects from Nozbe" option: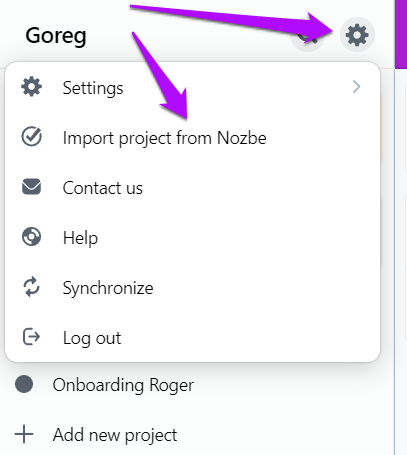 2. Type in your Nozbe e-mail and password to log in to your account: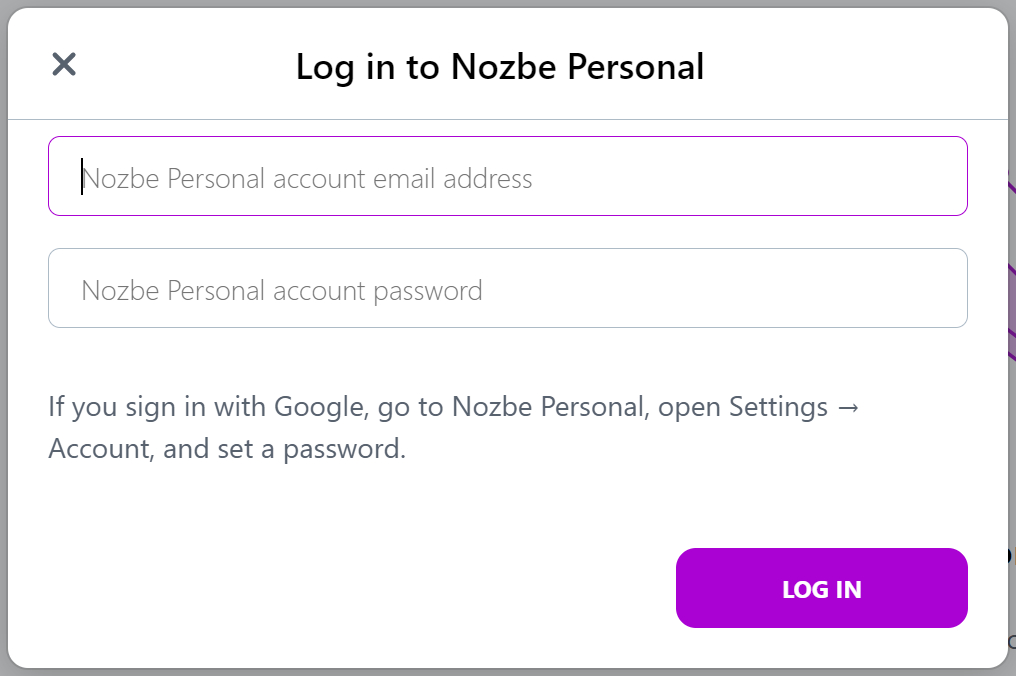 3. Choose the project you want to import from the list: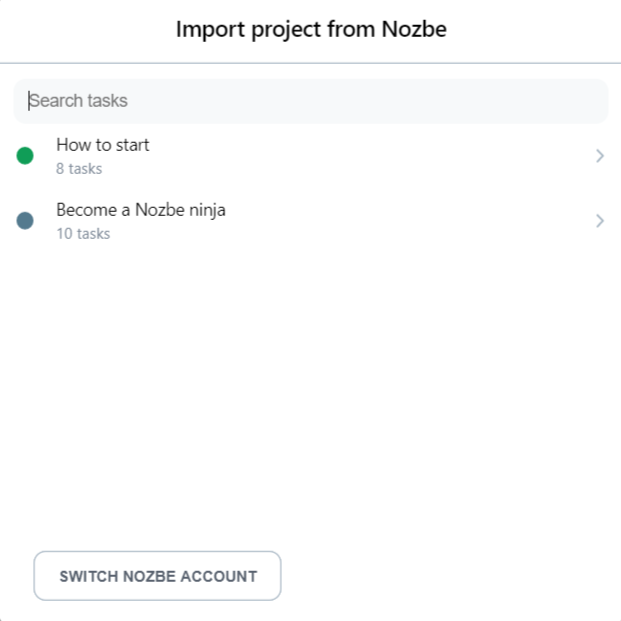 4. Now you can decide, whether to give access to the project to the whole team (2) or only to selected members (1). Then tap on "Import" button: