Nozbe Apps
1. Nozbe in Your Web Browser
teams.nozbe.com - point your web browser to this address and start getting things done right away.
Works on all modern browsers (Microsoft Edge, Firefox, Google Chrome, Safari on macOS)
2. Nozbe Mobile Apps
While you can still use a web browser, Nozbe apps are designed to help you get everything done on your smartphone or tablet:
Apple iOS app - get it free for your iPhone or iPad from the App Store
To set up a widget for iOS, download the latest version of app from App Center. Long press on home screen, click (+) and select Nozbe Teams. You can then long press the widget to edit it and select which view you want it to show.
Android app - get the free Nozbe Teams app for your Android phone
3. Desktop App
For the time being, you can use PWA app as your desktop app. It's available from the Chrome browser. To use it, open Nozbe Teams in Chrome. You can either tap on the plus icon in the address bar or you three dots icon:
If you tap on the three dots, use Install Nozbe Teams.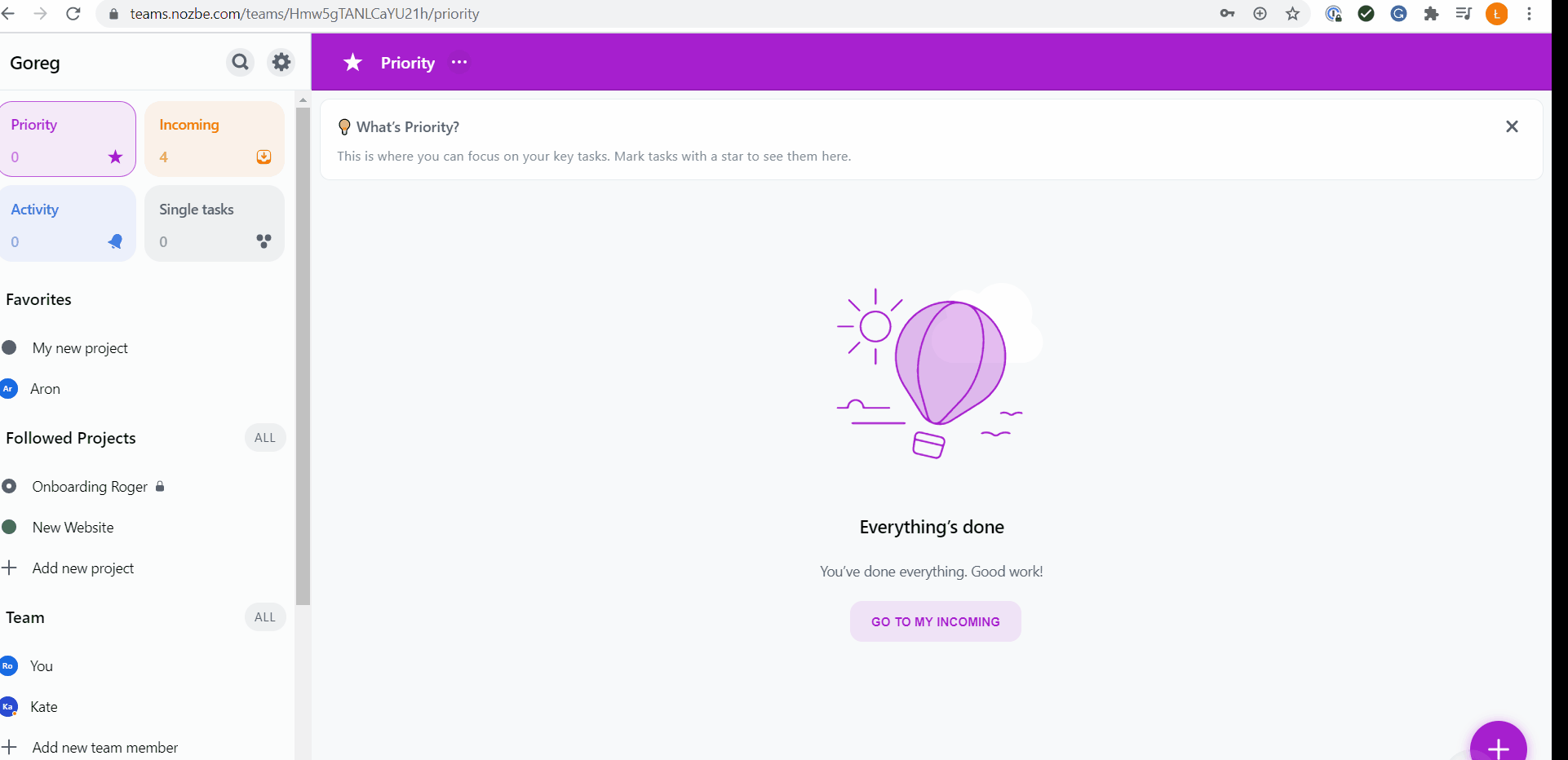 You will see Nozbe Teams as a separate app.