Google Calendar Integration
How to connect Google Calendar with Nozbe Teams
To synchronize Nozbe Teams with Gcal, please open your account settings. Tap on Google Calendar and enable the integration.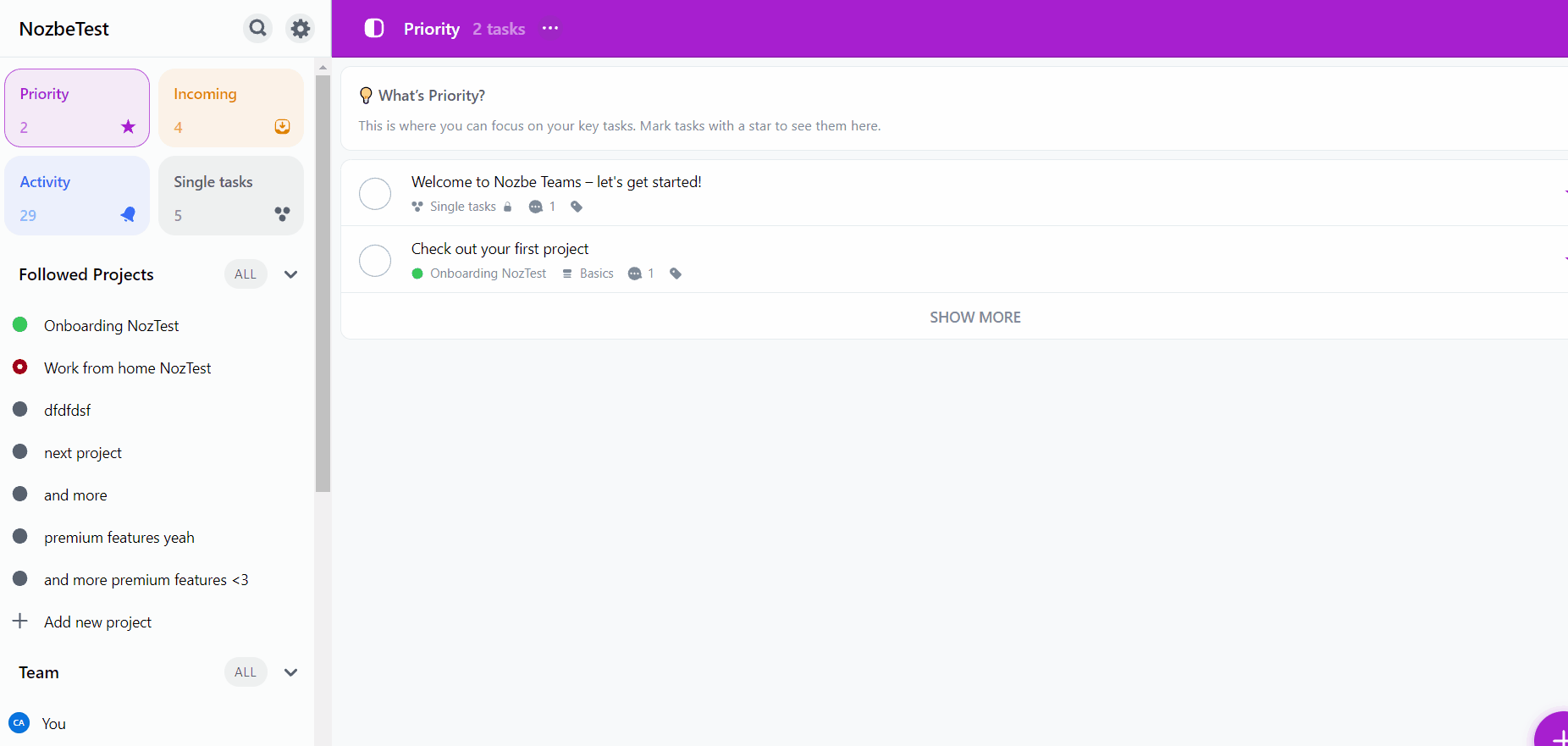 In the next step you will be asked to log in to your Google account.
And that's it!
How does it work?
All tasks assigned to you and with due dates (within active projects) will show up in Google Calendar. A new event will have the task's name and it will contain a link to the original task.
When you finish a task in Nozbe Teams, Gcal event will have a checkmark character. Restoring the task will remove the mark in Gcal too.
If you change a due date in Nozbe Teams, it will be synced with you Gcal.
Also when someone delegates a taks with due date to you, it will also show up in Gcal.